Application and use of gas tanks
In addition to our private customers, we also supply propane gas in tanks to the hospitality industry, hotels, farmers, industry, etc. For the hotel and catering trade and the rest of the hospitality sector, this involves the most classic applications of propane gas: heating, hot water and cooking on gas. For other sectors the list of possible applications is much longer. We always work according to customer specifications and provide the ideal form of energy for each specific need:
Drying grain
Distillery
Spray booths
Atomisers
Greenhouses
Industrial processes
Poultry farming
Forklift trucks
Baking processes
Machine industry
Hot air ballooning
Steel industry
Infrared heating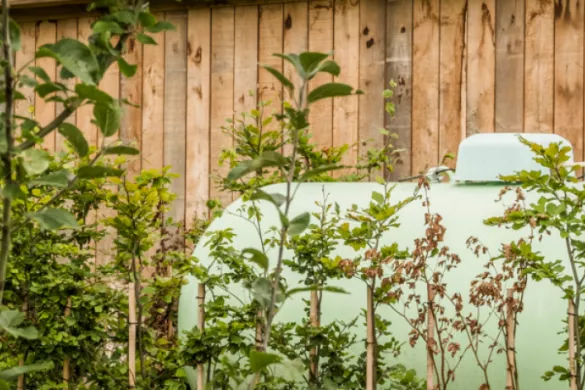 Gas for culinary and service industry
Would you like to have a gas tank installed?
All our tanks are installed by our professional engineers who carry out a full evaluation of the site. Together with you, they determine the optimal location for your tank and a suitable time to install it. The legal safety distances must be respected when determining the optimal location. Ask your energy advisor about it. An above-ground tank is placed on a concrete slab or two concrete bases. In so doing we can ensure perfect horizontal positioning and stability. Find out what the different steps are when installing an above-ground tank in our YouTube video. 
For our underground tank, the Nautila, a hole must be made in the ground beforehand. The tank is placed in the hole and buried so to speak. The only part of the tank that will still be visible after installation is the green lid of the viewing chamber. You can also discover all the details of installation of an underground tank in our YouTube video.
You can choose a larger or smaller tank size depending on your needs. Our energy advisers can tell you more about the various possibilities. 
What does a gas bottle cost?
When we come to install a gas tank, you pay for installation, rental (if you choose to rent a tank) and maintenance of the tank. The size of the propane tank you have chosen, the place where it is to be installed and your consumption all determine the price. Ask for an offer without obligation. 
The price of propane gas depends on the international energy market and fluctuates constantly. Demand, supply and future expectations influence this. Sometimes the price of propane gas also depends on economic and political developments. The dollar/euro exchange rate plays an important role here. 
In Belgium, gas prices for propane in bulk are set by the government You can always find the current rate on our website. 
The advantages of gas in tanks at Antargaz
Gas in a tank has the same applications as natural gas. The advantage of a gas tank is that you manage your gas installation and supply yourself. Propane gas generates little CO2, has a low sulphur content and causes no soil or water pollution. Each Antargaz tank is a solid, rust-proof construction that is protected against overpressure. Your tank is also regularly checked by specialists.
An above or underground tank

Antargaz installs, fills and maintains your gas installation

Years of expertise

Economic and durable
Safety and maintenance of gas tanks
Antargaz guarantees a 24-hour emergency response, automatic supply and has a team of technical experts at your service. Then Antargaz contributes to the commercial success of your company. 
In the case of an above-ground tank, it is important to consider the following:
Do not cover the propane tank in any way (this also applies to the area of land under an underground tank). 
If you want to hide the tank from view, plants or fences should be at least 1 metre away from the tank. 
Clean the tank regularly and remove any dirt or leaves under the tank (plant growth). Then the safety instructions remain visible and there is better light reflection. This reflection prevents heating up in summer. 
How can I have my gas tank refilled?
Does your gauge show that your tank is less than 30% full? Then it is time to place a new gas order. The easiest way to do this is on our online customer portal MijnAntargaz. You can also manage your invoices and contract details. Other ways to place your gas order are by phone, e-mail or on our website. If you choose the telemetry option, we can remotely monitor your level gauge and schedule a new gas delivery when the time is right. 
For industry and certain professional customers, deliveries can be made at a predetermined frequency. This is established in your contract in advance. 
Frequently asked questions