You hear or read about CO2-compensated gas more and more often. But what exactly is it? How does it differ from ordinary gas? And how sustainable is it?
The aim of the European climate agreement is clear: CO2-neutral production as soon as possible. As an energy supplier we are pleased to make our own contribution to achieving this goal by offering CO2-compensated gas.
What is CO2-compensated gas?
Gas bottles and gas tanks burn propane gas with CO2 being released. But what if we compensate for the emissions? This could be by planting more trees or woodland, for example. They store CO2 and turn it into oxygen. And that's what we do with at Antargaz. Hence the name 'CO2-compensated'.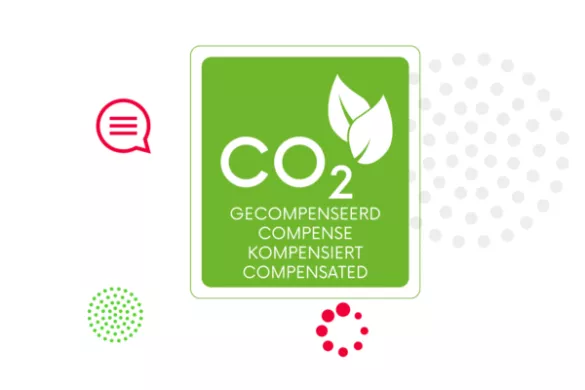 How sustainable is CO2-compensated gas from Antargaz?
Take for example the Take5, a gas bottle in our range of CO2-compensated propane gas. This bottle contains ordinary propane gas, just like your usual gas bottle. So you still produce CO2 when you use the gas bottles, even if propane is a relatively clean burning gas. The difference lies in the compensation of the CO2 emissions.
How do we compensate CO2 emissions in real terms?
Antargaz invests in forestry in South America through the Weyerhaeuser's Carbon Sequestration Project. In exchange for your purchased amount of propane gas, we plant trees that turn CO2 into oxygen. In actual numbers this means that in the course of the coming 100 years we will take some 823,000 kg of CO2 out of the atmosphere. And we want to further increase that figure in the future. So from now on you can use your propane gas with a clear conscience.
Which gas is CO2-compensated?
How you do know if your gas bottle is CO2-compensated? Check the label on the bottle. At Antargaz these are the smaller gas bottles up to 10 kilograms: Calypso, Cocoon, Cube and Take5.
Would you also like to receive CO2-compensated propane gas for the gas in your tank? Please contact our customer service (tel: 02 / 246.00.76 or send a message via our contact form) for a personal offer.